This site requires Javascript to be active in order to display properly. Please check your browser settings...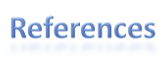 [IS] ² has been approved for Research Tax Credit (CIR) issued by the French Ministry of Higher Education and Research for the years 2013-2018.

As such the provision of services offered by [IS] ² are eligible for CIR.

This accreditation results for our clients in granting a tax credit of an amount equal to 30% of the R&D works entrusted to [IS] ².

See the note on the Ministery's website by clicking here ...